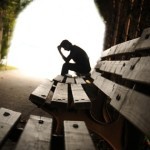 I have seen several interesting articles lately covering some very welcomed topics; pieces about toxic and burned out employees, why police do not stay on the job very long,  and most importantly, police suicides.
22 Habits of Unhappy People, posted on infobarrel.com, caught my attention.  I am not real big on some of the lists posts on the internet, but this one might be handy.
Take a minute and flip through these.  They are voiced as a self-help suggestion. Maybe it can help us when we are going through a rough spot.  Just as helpful, maybe they can help us look out for one another.  We all know there has been a seismic shift in our industry and tough times are ahead.
Might make a career enjoyable again, might make a career last longer, might help save a life.
---
© 2015 DAVID A. LYONS