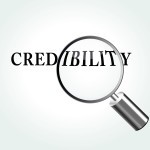 One would have to live under a rock to not see the turmoil surrounding the policing business these days.  We've never been on the top of the Christmas card list, but there is a loud bunch of people inking us into the naughty list with a fat pen (pressing hard, making 5 copies).
There are endless discussions to be had on the issues, to many too approach at once.
I found this piece on a unique blog, anonymouscop.com.  The author offers 6 ways the police can regain credibility with the American public.  Some cops may have differing opinions about the 6 offerings, but there is no doubt that these are from the heart, and from the road. The prophetic and brave assertion is that as a group, we have to look in the mirror, determine what we are doing wrong and fix it. I agree. We have to own what is ours to own, and make it better.
You'll be glad you took the time to read this:
What do you think of these suggestions?  What would you add?  As the author suggested, what can be done to close the gap between the police and the community?