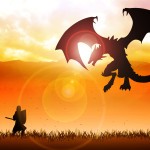 If Baltimore City's States Attorney Marilyn Mosby has this right, the prosecution of the 6 Baltimore officers, she has knocked it out of the ballpark. A straight up home run. The dragon has been slayed. Mosby has fulfilled the function of her office and her responsibility to the community.
I am not saying this sarcastically or facetiously, I am dead serious. Let me explain.
I don't pretend to suggest that I have the answers to the Freddie Gray death, no one in the public can say that.  It's an open investigation, so the details surrounding Gray's death are privy to only those handling the case, as they well should be. That said, what information that has been released does beg for answers. It demands a thorough and objective investigation.
I'm also not one that throws good cops under the bus. Everything in me runs to the defense of good police officers under scrutiny (especially in the times we are facing, in the wake of the insane destruction of Darren Wilson's career), I'm hardwired that way, like most police officers. That is no different than any other industry that is gelled together through fraternal relationships. That's my feelings for good cops.
Bad cops are a different story for me. The toxic ones, the bullies, the ones that for one reason or another hold nearly the whole community in contempt. The ones that never belonged on the job to begin with, or have burned out to the point they are not the same person they were when they started. Not the police officers that make honest mistakes as humans will do. The ones that are fundamentally amoral, ethically unsound or simply corrupt. I have nothing for them. Our industry should have nothing for them. The police are out of Mulligans in the eye of the community. The bad cops destroy everything that the good and great cops go to work everyday to obtain: trust, confidence and respect.
These bad ones are not the rule, they are not prevalent like many pundits and antagonist claim. Their numbers are incredibly minuscule in big picture, however, the consequences of their actions are catastrophic. And its time they left the game.
That's why if Mosby has nailed this, she has done the right thing. I know that there is criticism of the speed of the decision and the lack of a Grand Jury presentation. Those could be legitimate concerns, but if she has a strong, very strong case, they are not of any real concern.
But that is just an "if".
"If" infers an alternative. And in this case, it's not an attractive alternative.
If Mosby has rushed to judgement, overcharged, charged to appease a loud, frustrated public, I really don't like to think about what the ramifications are going to be. It goes well beyond her loss of reputation or difficulty in being re-elected down the road.
Of all of the chatter right now that questions her work, there is one source that seems to speak louder to me.  Famed attorney Alan Dershowitz, who has always been an outspoken critic of police behavior, believes Mosby does not have this right.
"My prediction," Dershowitz offered, "I think they've overplayed

their hand, I think it's unlikely they'll get any convictions in this case as a result of this. And if they do there's a good possibility it will be reversed on appeal. And we'll just postpone the riots until months ahead."
If the cases fail, everything fails. The only point of light would be the vindication of the officers, and even that, will be too late for them. The frustration that some people have with the criminal justice system (what little of it they understand to begin with) will turn to hysteria. Police across the country will receive the telegraphed message that their reputations and careers are dispensable and the justice system they respect so highly has turned turned it's back on them. At that point, even the most dedicated police will start to gauge personal and career risks more carefully.
Too many "ifs", way too many "ifs".
---
© 2015 DAVID A. LYONS