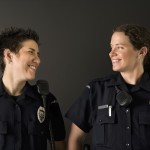 There are many social networking platforms and places for police to be 'police' on the Internet. Some better than others. Many are rather depressing, unfortunately necessary for LEOs to vent and blow off steam in this crazy world right now.
One of the best I have seen to date is "Whats Your 20?" on Facebook.  It looks like it is catching on like wildfire and it is worthy.  It is simple, apolitical and unpretentious; officers throw up a quick photo, introduce themselves and offer snippets about where they work and who they are.
To put it simply, it is awesome.
Go 'Like' the page now, and start enjoying it as soon as you can.
---
© 2015 DAVID A. LYONS