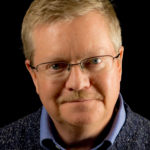 David Lyons is a veteran police officer, currently holding the rank of Police Commander with the Patrol Bureau of his agency.  His career experience includes assignments as a patrol officer, homicide detective, intelligence detective, computer information systems unit sergeant, patrol lieutenant, planning and analysis section lieutenant, certified police instructor, accreditation manager, Investigations Commander and Patrol Commander.
David is a graduate of FBI National Academy Session 267.
During David's career he has enjoyed the privilege to be  involved with planning and executing large capital improvement projects using regularly budgeted funds and grant funds.
Prior to his career in policing, David worked in a variety of private sector organizations, obtaining management and supervision positions in all.
David's education includes a degree in Police Administration from Eastern Kentucky University, a degree in Management & Ethics from Asbury University and he holds an MBA from Midway College.  He is currently an adjunct faculty member at Eastern Kentucky University teaching in the Police Studies program.
Thank you for visiting; please contribute, subscribe and share!
David Lyons, MBA