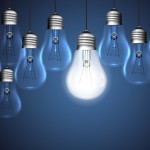 So how can a police department be anything like a business?
Lights, sirens, good guys, bad guys, TV shows and movies, the 6 o'clock news; it all looks too sporadic and out of hand to be anything like a business. We know the cops are there (not to everyone's liking of course); they come when we call, but it pretty much starts and ends there.
It looks nothing like the stores where we shop, or the manufacturing plant where the things we buy are made. Police departments do not sell anything for a profit, and they do not manufacture anything. They are a service though, even though they do not charge for their services.
Some people get the business/consumer relationship when they say "I pay your salary!", and, they are right.
The fact that policing is a professionally provided service qualifies it as a business. It also makes the grade because of it's large operating budget, human resource demands, facility holdings and vehicle and other equipment inventories, and most importantly but sometimes unrecognized, the relationship to it's customers. Don't be distracted by the lights and sirens; police agencies are constantly in motion, making payroll, recruiting and hiring, buying and purchasing and utilizing large operating budgets.
All of this begs a few questions:
What is the purpose of this business? If the purpose of a business is to make money today (and more tomorrow); where does policing fall? Just what is the bottom line?
As with any other business; who are the competitors? Are there substitutes in the market that customers can turn to?
What strategies are in play?
Can a police department market itself? Can it establish it's brand and maintain the brand?
What are the financial considerations, given the department is not in the business of turning a profit? Are taxpayers getting the highest return on their investment that is possible?
How do we know if this business called a police department is successful or not? Is it getting ahead, falling behind, or simply breaking even? What measurements are available to let us know?
"Not doing more than the average is what keeps the average down."

William Lyon Phelps