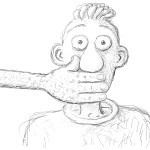 It happened again. I am listening to someone give a speech or presentation and something they say sparks my brain and yells, "that's EXACTLY what happens!". It's especially profound when the topic is a little remote to policing. This time it was a talk on innovation and improvement in government based on experiences in the business world. Given the fact that this blog is all about grabbing businesses practices and applying them to the business of policing, I am a happy camper.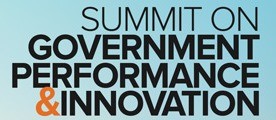 I was attending an amazing conference last week, the Summit on Government Performance & Innovation 2015, in Louisville Kentucky, and picked up a nugget of knowledge and wisdom.
The keynote speaker at the conference, Aaron M. Renn, was speaking on innovation and the barriers to innovation.  Renn is well versed; evident in his speaking ability and the fact that he is a principle with Urbanophile LLC and Senior Fellow at the Manhattan Institute for Policy Research and a Contributing Editor at its quarterly magazine City Journal.
Giving credit where credit is due, Renn delivered the phrase  'the tyranny of the org chart'. I simply inserted the word police because it can certainly be the case with us.
Renn's explanation was that ideas in organizations are viewed by others in the organization based on the 'box' where the organizational chart confines them.
There are several ramifications to this; many of which can be seen in law enforcement. The lower the box in the food chain, the less likely the idea will be heard or considered.
The occupant of the lower box may feel it is out-of-place to offer an idea or suggestion up the chain-of-command. The upper echelon box holders may also feel it is out-of-place for the lower level to do this as well, and quiet sets in. Throw in an insecure upper-level member who is intimidated by the new kids on the block and chances of innovation and improvement drop dramatically. Positional authority, legitimate power, is abused.
Horizontal communication can be stifled as well. Silos and fiefdoms are legendary in policing. Crossing operational boundaries in a PD can be more hazardous than sashaying into the Chief's Office, propping one's feet on the desk and asking, "what's up?".
And of course in the end, if you tell someone to shut up enough times, they certainly will. Welcome to the toxicity of silence.
Could this be the result of someone's perceptions? Absolutely. But in the end, the impact is the same.
So what's the fix to this? How can we maintain the necessary structure in a police department, while facilitating the exchange of ideas and suggestions that set the framework for innovation?
Renn suggested that the fix is strong leadership. What would that look like in a PD?
---
© 2015 DAVID A. LYONS