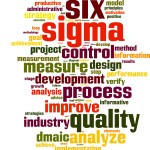 What is POOGI?
The process of ongoing improvement. POOGI. Sometimes described as or considered in discussions surrounding continuous improvement, but regardless of the name or acronyms, its found in the most successful companies and corporations. Lean, Six Sigma, the Theory of Restraints, green belts, black belts; perplexing terms and references until they are explained and brought into focus. In the end, it's all about improving efficiency and reducing waste. POOGI is traditionally associated with manufacturing processes, but it can easily be applied to service industries, which of course includes policing.
Where does POOGI fit in with Policing?
For policing, POOGI will mean finding out what is in the way of getting things done and fixing the problem. This is an over simplification of how it works, but for most of us, it describes what we have felt and observed intuitively during our careers. We write off having to wait on some things to 'red tape', seeing good ideas fall on deaf ears because of 'that person' that seems to always set a ceiling for ideas. The best excuse, of course, will always remain running in circles and redundant tasks 'because we've always done it this way'. We know it can be done better, but how do we get there? It's a process, sometimes not easy, but attainable.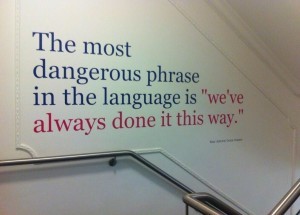 Examples?
Some examples where a department might look for improvement and explore POOGI include:
Hiring: Is the hiring process timely, or are good candidates drifting away to other police departments because your department's process is dragging on and on?
Call Response: Are your PSAPs and patrol functions optimized individually enough to work well together and facilitate reasonable responses to non-priority calls?
The Service Counter: Is the community (your customers) serviced effectively and expediently when they come in for reports, answer to questions or other services your department provides?
Case Investigations: No department will ever have the staffing it actually needs, so time management is critical. Have you ever asked your investigators what gets in their way of clearing cases?
The Budget and Overtime Costs: Sometimes overtime is actually money well spent, sometimes it is not. Does your agency know how to tell when it is avoidable and what drives it?
These questions just scratch the surface. The processes that lead to improvement will go much deeper and take the form of a meticulous analysis of the procedures, policies and capabilities of those performing the tasks involved, as well an assessment of equipment and technology that is in use.
So?
Does your agency participate in a POOGI? Does your local government? Successes? Failures?
---
© 2015 DAVID A. LYONS