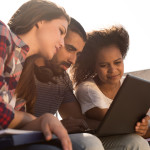 I am looking for a bit of help. I will be teaching a fundamental police studies class for the upcoming fall term. Most of the students will be freshmen or sophomores that are interested in careers in policing or other areas of the criminal justice system. I had a thought that throughout the program I would like to give them tips on how to move toward their career goals, and my blog audience is likely the best place to ask for advice.
If you have a minute, please post a line or two on what you would recommend based on your experiences. Put yourself in their shoes for me. I have no doubt that the advice will be sincere and genuine, and may help a young man or woman join us one day.
Thank you in advance!
---
© 2015 DAVID A. LYONS