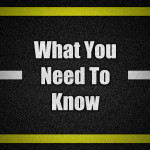 While it is true that "ships run by democracy sink"; it is just as true that the captain relies on the crew to maintain the seaworthiness of the vessel and communicate her needs.
Richard Fairburn's Why chiefs and trainers should be learning from street cops  on the PoliceOne.com website accurately details the importance of seeking out the SMEs (subject material experts) in a police organization, from the line level.  In addition to Dick's discussion on the importance of this input for training and hiring, I would suggest that policy and procedure development is enhanced as well.
What are some other issues that benefit from input from the line officers in a PD?