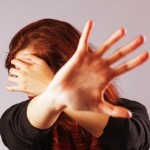 Most of us in policing learn rather quickly that de-escalation is always preferred over escalation when it comes to situations that have the propensity to veer out of control or become violent. In better case scenarios, sometimes we need people to calm down if for nothing else, to get information we need from them.
Sometimes we have to deal with each other in tragic and chaotic situations that have driven emotions to an overload. These are the bad days, the real bad days, on the job.
Jessica Stillman of Inc. lists three tips by clinical psychologist Dr. Albert J. Bernstein for bringing out of control conversations back into control that she found on the blog Barking Up the Wrong Tree.
Read these here:
Are these a sure thing every time? Not likely. But I know I have used them through the years and usually found them to be helpful.
What has worked for you?
---
© 2015 DAVID A. LYONS