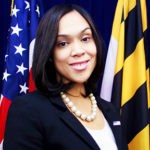 Just a tad over a year ago I published a post titled "Dragon Slayer? Or Justice System Pariah" (please take a minute to click and read). This was simply an objective offering regarding charges filed against a handful of Baltimore police officers in the Freddie Gray custodial death case, by Baltimore's state's attorney Marilyn Mosby. I posed a simple question: was Mosby on target (rooting out problems in policing); or has she made a mistake (political grandstanding).
It is clearly in the news again, with one of the first officer acquitted after a bench trial of all charges.
Of particular interest is the recent interview with famous attorney Alan Dershowitz; a skilled attorney and Professor of Law, Emeritus at Harvard Law School. In the interview, Dershowitz is critical of the handling of this case. Personally, his opinion has a great deal of validity; as he will easily (and generally correctly) criticize police if the criticism is warranted.
"These are officers who may have made a mistake, but they are not guilty of criminal conduct," Dershowitz said.
Is this not-guilty verdict enough to tip the scale and show that the criminal prosecution  of the officers is completely out of line? This matters in the "business of policing" because it impacts our most important capital: people. It may also fuel the case for the Ferguson Effect.
What do you think? Are there long-term impacts on policing that could develop if she is wrong? What does it spell out for Baltimore or cities like Baltimore that are under criminal siege at this very moment?
---
© 2016 DAVID A. LYONS